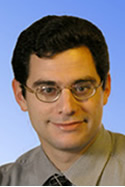 Notice: As of May 31, 2016 Dr. Parks will be closing his private practice and will from that point forward be working at N.C. State University. If you have questions regarding previous care you have received from Dr. Parks or need assistance obtaining records or with transition of care to a new provider, please call him directly at 919-270-6157. He will be happy to assist you with further coordination of care and to make appropriate recommendations for follow up. If he is in a session or otherwise, please leave a voice mail message and he will return your call in a timely fashion.
Thank you for taking the time to find out about my background and psychiatric practice. I offer psychotherapy and pharmacotherapy services, and work with both individuals and couples. My areas of interest include anxiety disorders, substance abuse issues, Adult ADD, sexual dysfunction, and relationship or marital conflict.
With regard to my training and background, I am a graduate of Duke University, completed my medical degree at the Medical College of Georgia, and pursued my psychiatric residency training at the University of North Carolina at Chapel Hill. I obtained specific elective training in substance abuse through the Intensive Outpatient Program at the Bellemeade center in Greensboro. I am board eligible in Adult Psychiatry by the American Board of Psychiatry and Neurology (ABPN).
I have continued my association with UNC Psychiatry as Adjunct Faculty through the provision of ongoing supervision for residents in training. In addition to my private practice work in Cary, I am on the staff at Rex Hospital where I provide psychiatric consultations for hospital and emergency room patients.
With regard to my approach to psychiatric practice, I strive to offer a plan of care that combines an evidence-based understanding of pharmacotherapy with a thorough understanding of each individual's background, history, strengths, and conflicts. To this end, I generally meet with new patients for a full 90 minute session, and then plan a schedule of follow-up which is tailored to each person's specific therapeutic needs.
I do not believe that the ten to fifteen minute "med check" which has become common in the age of managed care generally allows for an effective therapeutic relationship between physician and patient. Furthermore, I find that the relationship between physician and the pharmaceutical industry can exert undue and damaging influence on the physician's ability to maintain a rational, evidenced-based approach to the use of medications. To avoid such influence, I generally do not accept samples, gifts, meals, or cash incentives from the pharmaceutical industry, all of which have been shown to significantly impact physician prescribing practices.
I participate in a limited number of insurance panels. This decision is due to the restrictions that these programs tend to place on the nature and frequency of treatment provided, as well as their negative impact on patient confidentiality. However, I do accept the Cigna Behavioral Health plan and Benefit Planners insurance, and I work with a number of PPO plans on an out-of-network basis. I will assist you in filing for and obtaining the out-of-network benefits to which you are entitled.

If you feel that the approach to care that I offer may suit your needs, I encourage you to contact me directly to discuss what would be involved in setting up an initial session. I appreciate your interest in my private practice and wish you success in your search for quality psychiatric care.